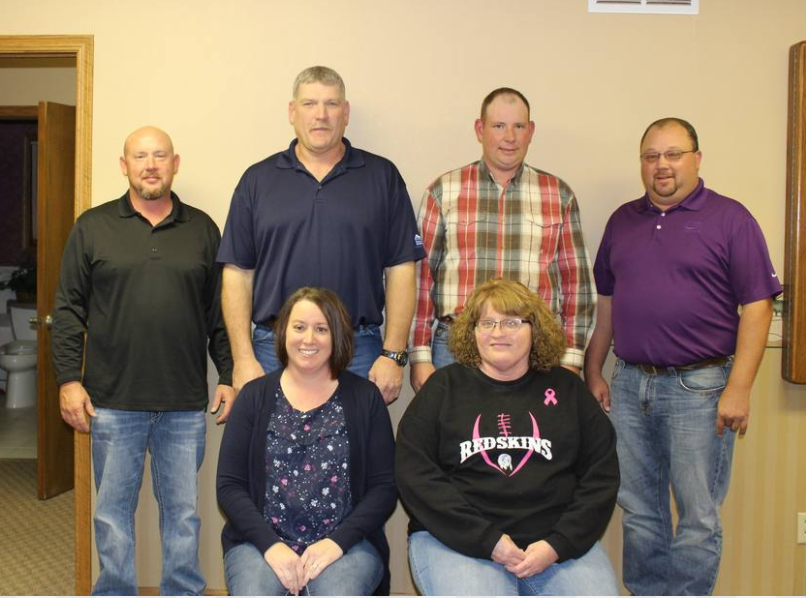 Thank you to USD 444 Board Members
Brent Garrison
Monday, January 22, 2018
USD 444 LITTLE RIVER CELEBRATES OUR SCHOOL BOARD LEADERS THIS JANUARY
January is School Board Recognition Month, and USD 444 Little River expresses appreciation to these community leaders who volunteer countless hours to provide leadership for our public schools.
"Our board of education members lead by example," said Brent Garrison, Superintendent. "They do their homework and come prepared to listen to reports and make decisions in the best interest of all children in our community. They also attend specialized professional development to stay on top of education issues and trends, and represent our district on other committees and advocacy events. And they do all of this because they are committed to creating opportunities for all children in our community."
School board members in USD 444 Little River develop policies and make tough decisions that help shape the future of our education system. They bear responsibility and oversight for an annual budget of $3,561,727, 305 students, 60 employees and 3 buildings.
"We are grateful to have this opportunity to formally say 'thank you' to each of them," said Garrison.
The men and women serving USD 444 Little River and their years of service are:
Cory Dieball 2 ½ years
Austin Neufeld Newly Elected
Doug Peters 4 ½ years
Andrew Porter 2 ½ years
Jackie Schafer 6 ½ years
Zane Zahradnik 2 ½ years
Susan Zeller 4 ½ years
USD 444 Little River encourages the entire community to thank a school board member, not only this month but throughout the entire year.