Youth Entrepreneur students and Mrs. Wohletz visited WSU's "Go Create" center to explore ideas for entrepreneurship.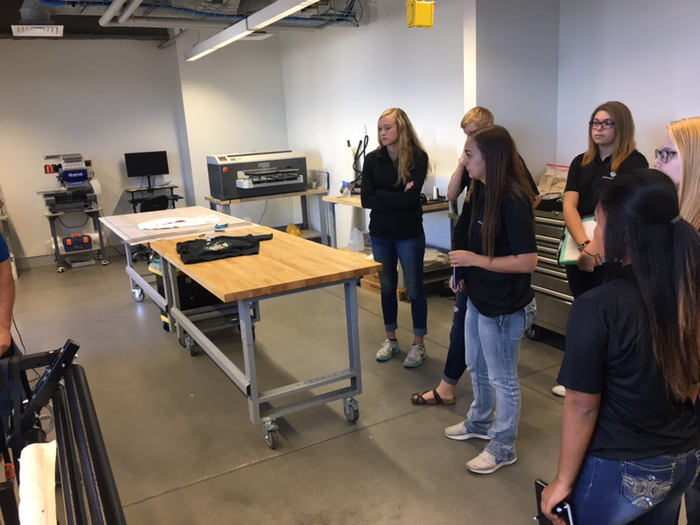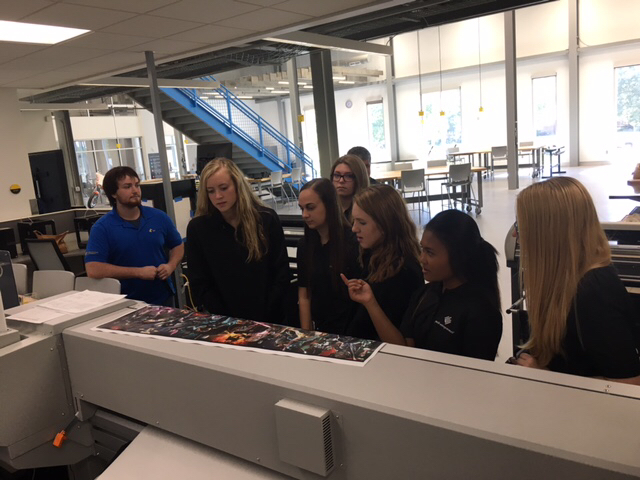 JV football game scheduled for Monday, October 16th vs. Canton-Galva has been canceled.

Melanie Renken and Amanda January have been named Kansas Honor Scholars by the University of Kansas.  They have been invited to a reception in Hutchinson on November 8.  Congratulations to these two young ladies on their academic efforts and this award!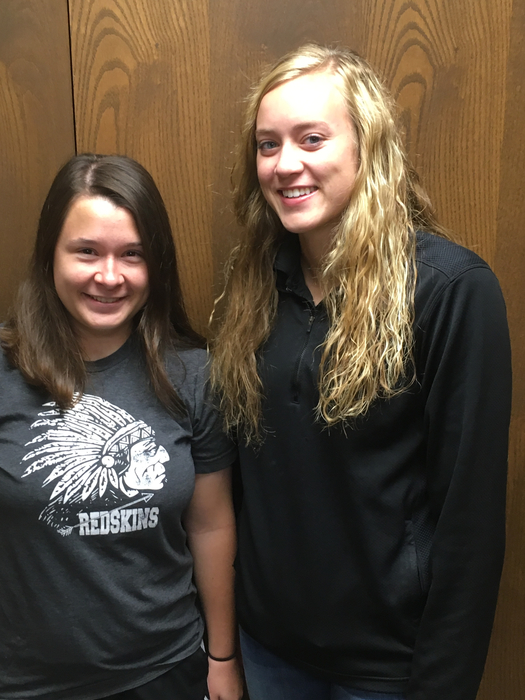 TOMORROW.. Thursday, October 12, we are planning a WEAR RED DAY at WES. Please wear red shirts on this day as we plan to take a special appreciation picture of students for our area fire departments.

There will be an after prom meeting Wednesday, October 11th at the high school in the library at 5:30pm. Please arrive at the front east door to be allowed inside through the buzzer.

Mr. Deal leads his Graphic Design class with the creation of 3D designs in Adobe Illustrator.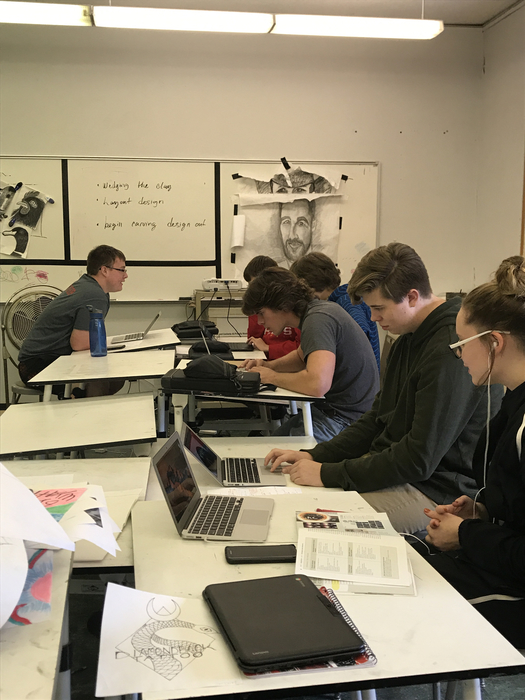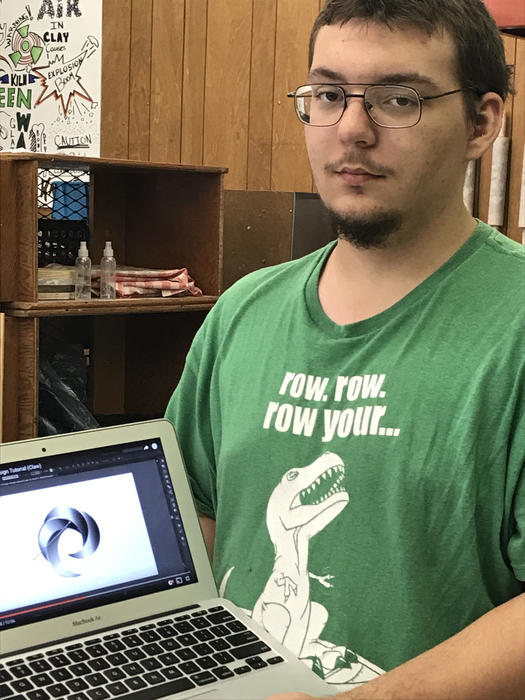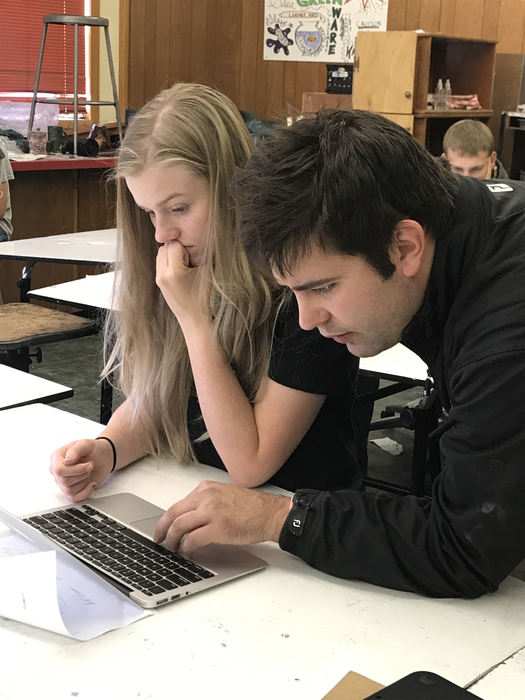 LRJSH Booster Club will be serving a pulled pork dinner in the high school commons beginning at 5:00pm for a free will donation during the volleyball quad this evening. Go Redskins!!!

Reminder: No School for USD #444 students on Monday, October 9th. This will be an inservice day for staff.

JH Volleyball practice has been canceled today. JH Football is practicing until 4:15pm. High School Volleyball will practice until 4:45pm. There will be no after practice activity bus running this evening. (Oct. 6, 2017)

IMPORTANT UPDATE: Due to updated weather forecast the football game against Central Plains tonight (Oct. 6th) has been moved up to a 5:00 PM start.

Battalion Chief Herzog, from the Salina Fire Department, is in our building today sharing about fire safety. Next week is Fire Prevention Week, so stay tuned for more updates on our activities.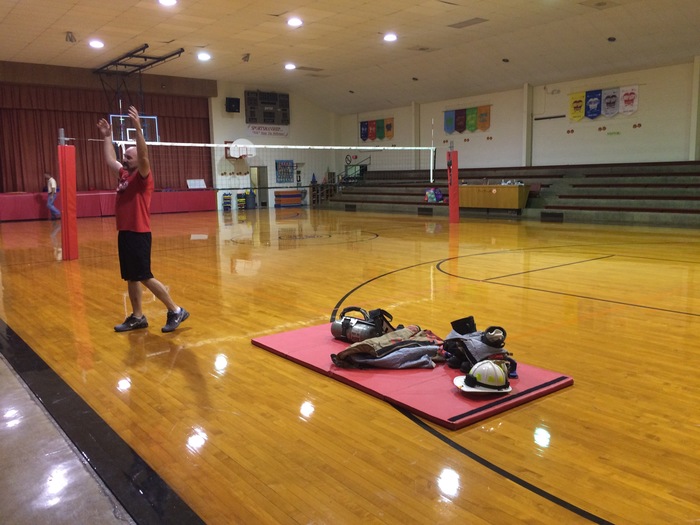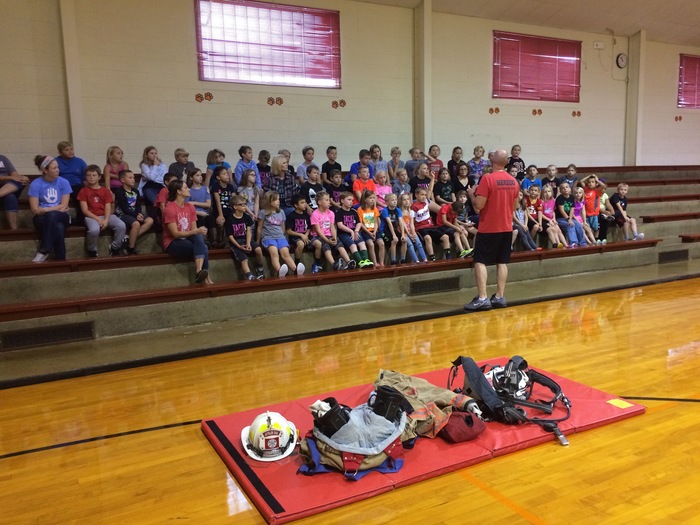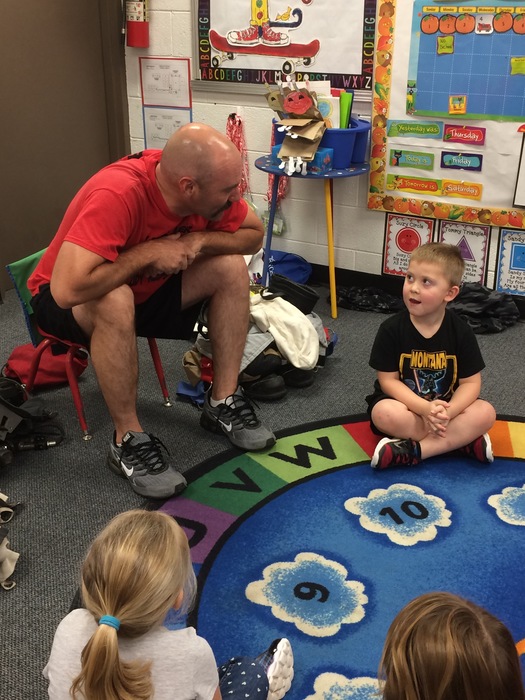 Football tonight has been rescheduled to begin at 6:00pm this evening due to possible inclement weather. The Booster Club pulled pork tailgate has a been moved up to 4:30pm. LRHS Commons if raining.

The USD 444 District Site Council members discuss the four district goals at the first DSC meeting.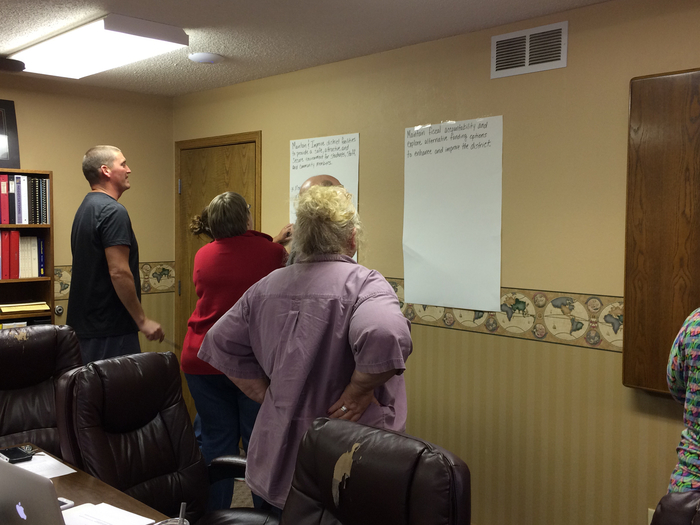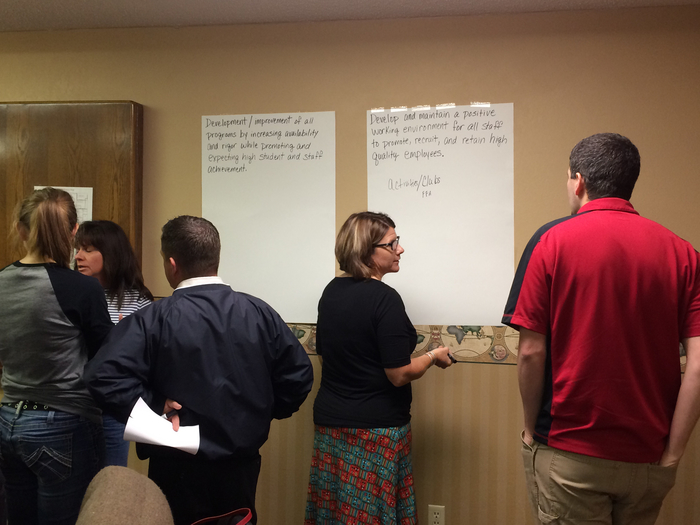 Rain or shine, our Ag students know land judging!! Today they scored well at Centre! Little River took 1st in the Greenhand division team.  Finished 4th in team senior division. Greenhand division individual Jayce Zeller 1st, Brayden Sears 3rd, Graham Stephens 4th, Ethan Schafer 10th. Kids did good. Proud of them. Zane Kratzer was 7th overall Senior division.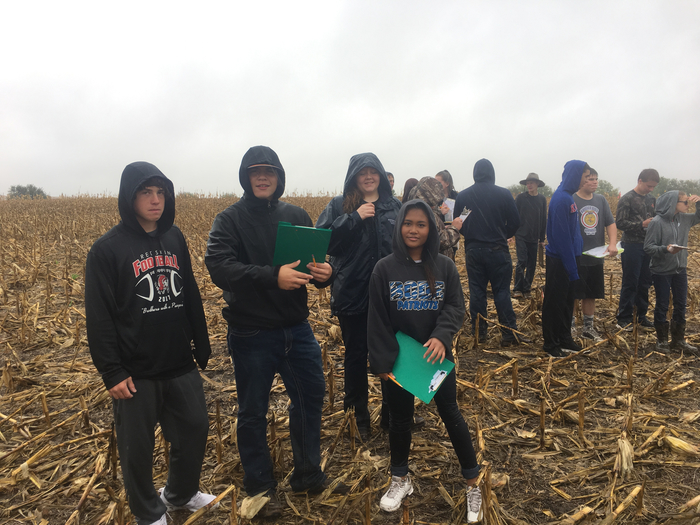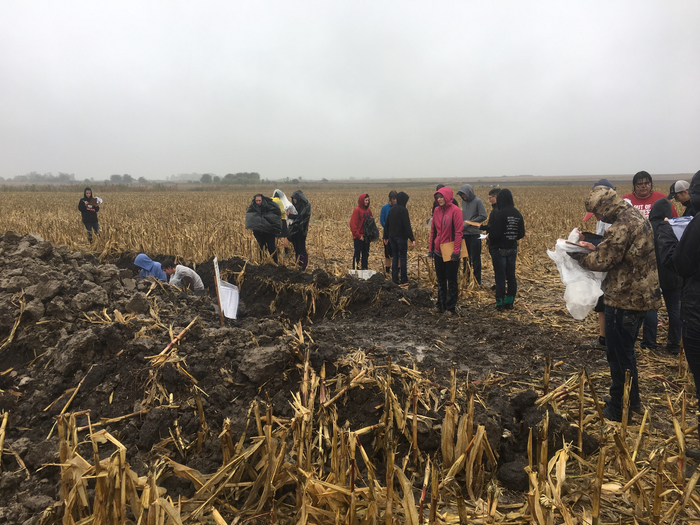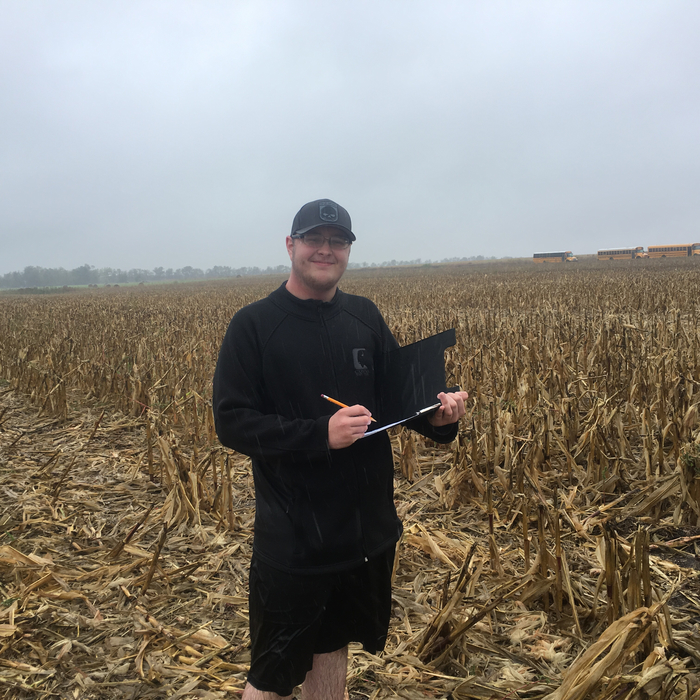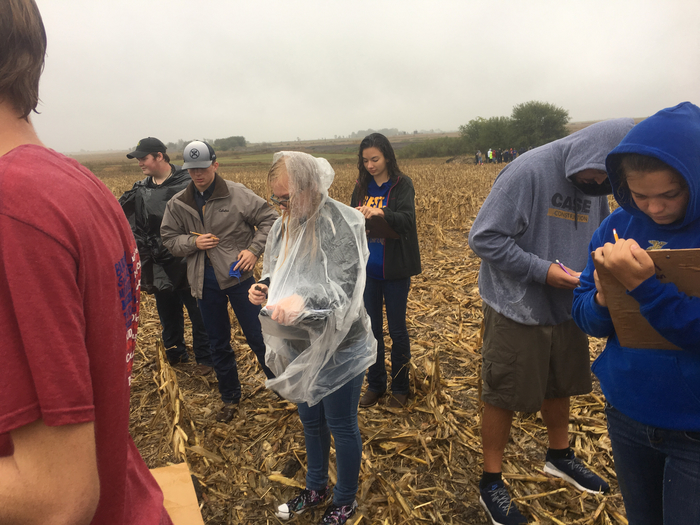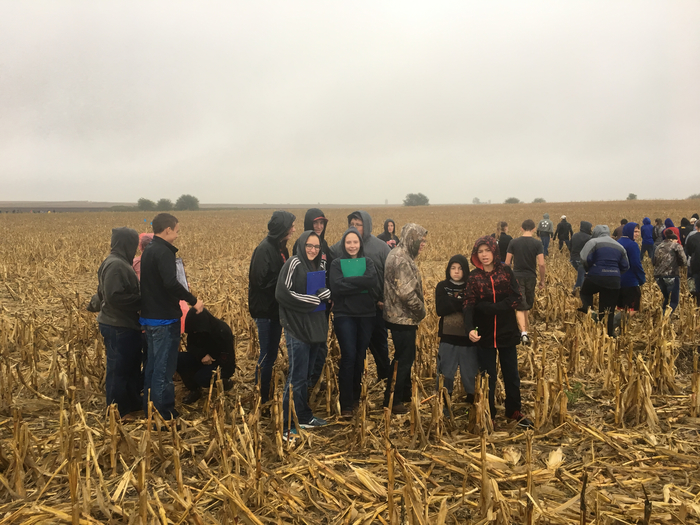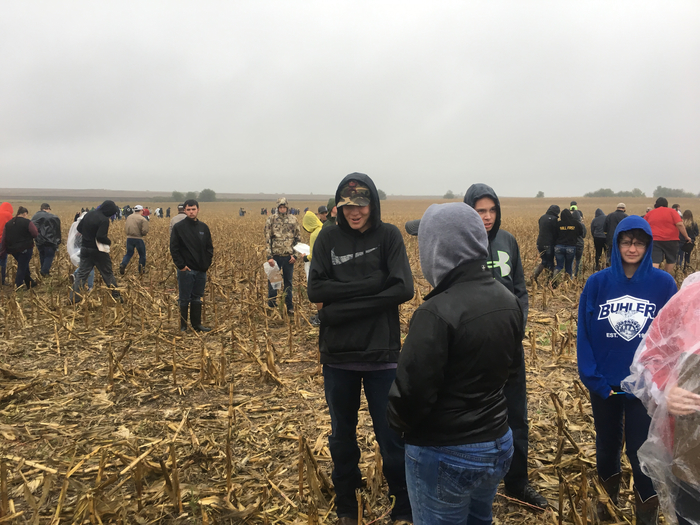 We will have a After Prom meeting in the Auditorium this Weds October 4th, 2017 at 5:00 pm. If you are interested in participating, or helping out in any way, you are more than welcome to attend.

Little River Junior Senior High School Booster Club Tailgate is this Friday at 5:30pm! Pulled Pork Sandwiches and all the fixings will be served, and all proceeds go back to supporting our school!

HS Volleyball Quad at home this evening, beginning at 4:00pm. Come cheer on the lady Redskins!!!

Mark your calendars for Thursday, Oct 26th for senior parent night @ 6:45. Preceding the football game vs. St. John.

Come out and cheer on the JV Football team as we host Goessel at 6:00pm. Gooooo Redskins!!!!

7th Grade Science students with Mr. Lafferty make homemade Barometers.