Reminder - school will not be in session on Monday, Sept. 11. This is "Fair Day" and it is Dollar Day at the State Fair. If you are planning to attend the State Fair this may be the day for you!

JV Football w/ Centre at Home on Tuesday, Sept. 5th @ 6:00pm has been canceled.

Little River Junior Senior High School Band, directed by Mr. Ben Reilly, showed up on their Labor Day weekend, and represented Little River very well at the annual Hoisington Labor Day Parade!!! Well Done Redskins!!!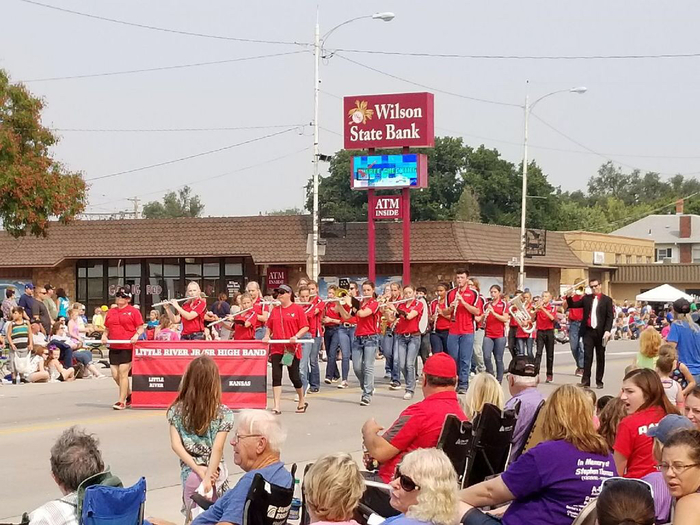 Congratulations to the Little River football team! Winners over Centre 50-42.

GOOOOO Redskins!!!! Loyal & True!!!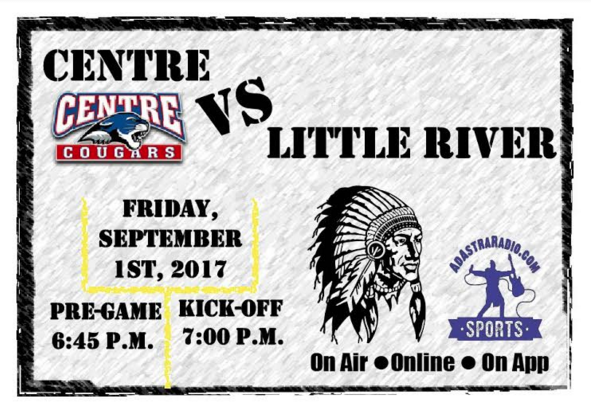 Tonight the Redskins begin their 2017 Gridiron Campaign on the road in Lost Springs against Centre in Wheat State League action. Catch the game live on
www.adastraradio.com
or download the Ad Astra Radio App to listen to on Ad Astra Sports #1.

LRHS Cheerleaders!! (Left to right) Rylie Zeller, Kerstin Hoffman, Mahayla Harris, Danielle Gadberry, Heidi Caesar, Samantha Weaver, Roylin Brillhart, and Kylie Eller!! Cheer Coach: Becky Harris

WES has been learning about teamwork. A tiger team is called an AMBUSH. We will continue discussing this ch. ed. trait in September. Tiger Ambush Pride (TAP), our 6th ch. council, will help.

Good luck tonight to the Redskins as they travel to Centre! #usd444

Little River Junior High sweeps Rural Vista! JH Volleyball - A Team - 25-21, 25-20 - B Team - 25-12, 25-16 - C Team - 25-15, 18-10. JUnior High Football - 52-6! Way to go, Redskins!!!!!!!

First Hunt - Little River HS Trap Team When September 30, 2017, 8am-noon Where McPherson Valley Uplands, 732 Limestone Rd, McPherson, KS 67460 Description This event is an introductory/training hunt for the members of the Little River High School Trap Team who have completed their Hunter Ed class. We will have shotgun instruction and controlled hunts for pheasants with experienced guides and hunting dogs. The event is designed to get novice hunters ready for the upcoming upland bird season. This event is being hosted by local sportsmens organiztions and Pass It On - Outdoor Mentors, Inc. Contact: Mike Christensen at 316-290-8883

Lady Redskin Varsity and JV Volleyball both went 1-2 this evening in Udall. They played tough and represented LRHS very well. Thank you to the volleyball girls and coaches for their hard work!

Students in Plant and Soil Science with Mr. Wohler are discussing their fertilizer experiment with various seeds.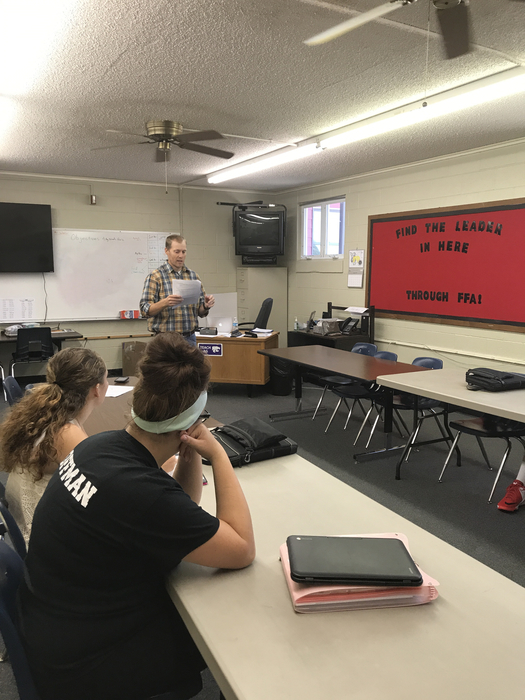 Last Friday, 45 WES students enjoyed a swimming party for meeting their Summer Reading goal. Thanks to Mrs. Porter, Marquette Pool, and the Marquette Booster Club for your generosity.

Seventh grade students in Mr. Renken's Health & Physical Education learning Ultimate Football!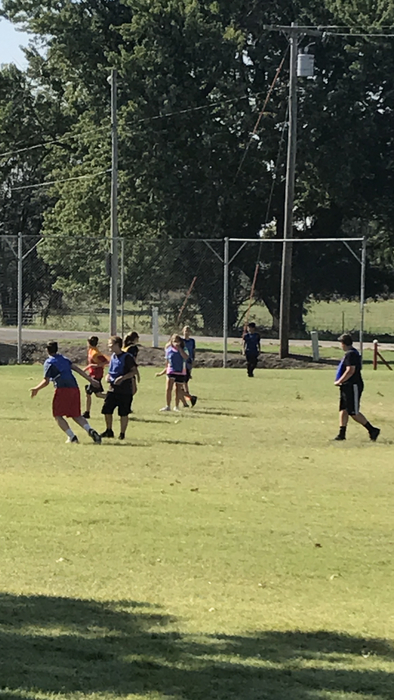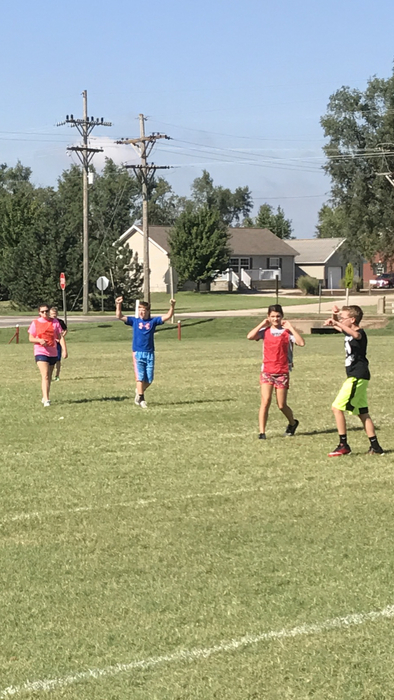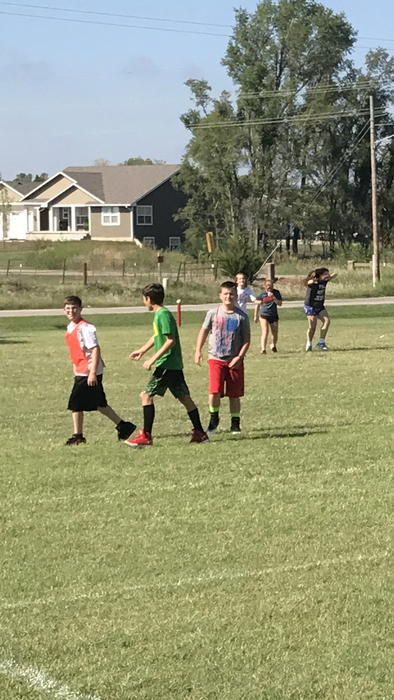 Mrs. Wagley & Mrs. Ellwood's 7th grade social studies students present their model of the Kansas regions with an edible Rice Krispy Treat. 😎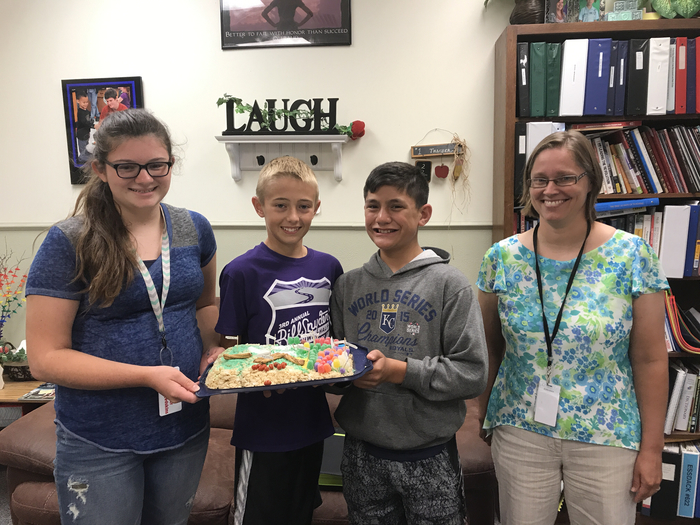 I am excited about the opportunity for our students at Little River! USD #444 was awarded a $10k grant for STEM education and the implementation of PLTW. Thank you area farmers. #GrowRuralEd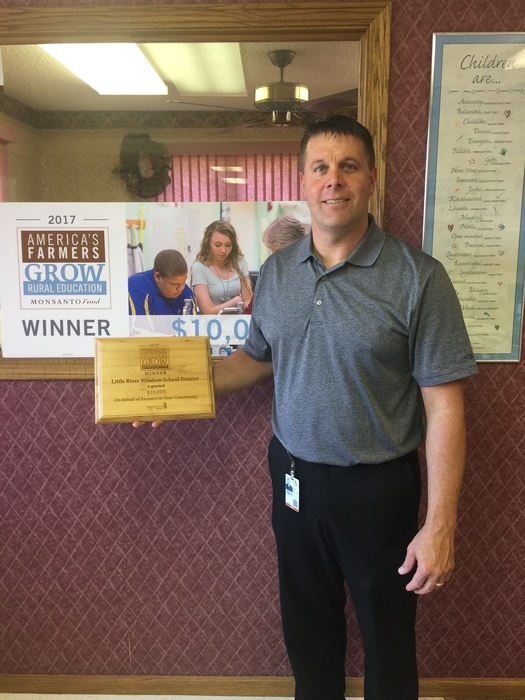 HS Volleyball & HS Football Scrimmages tonight immediately following practice. Scrimmages should begin at approximately 6:00pm. Hope to see you there! Goooooo Redskins!!!

JH and SH Redskin Marching Band Practice! Come watch & cheer us on at the Hoisington Labor Day Parade (Sept. 4) and State Fair (Sept. 11)!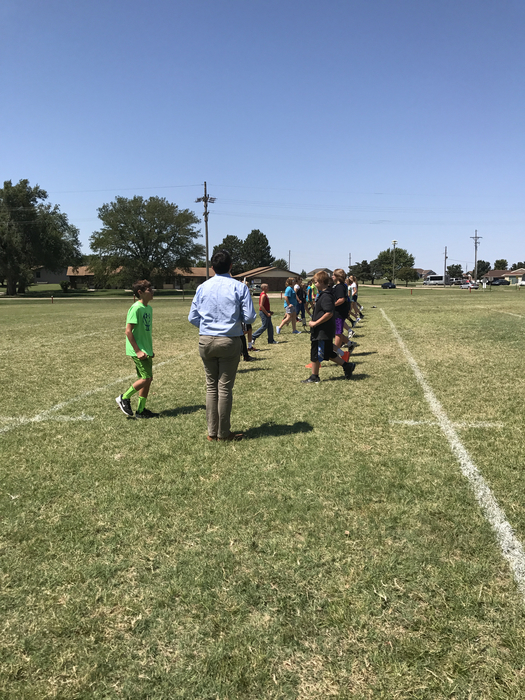 Hope to see all 7th-12 grade parents at the back to school meeting tonight at 6 pm.