Come out and cheer on the Redskins vs. Wakefield tonight for Homecoming!!! Ceremony begins at 6:40pm. LRLC Tailgate begins at 5:30. Goooooo Redskins!!!!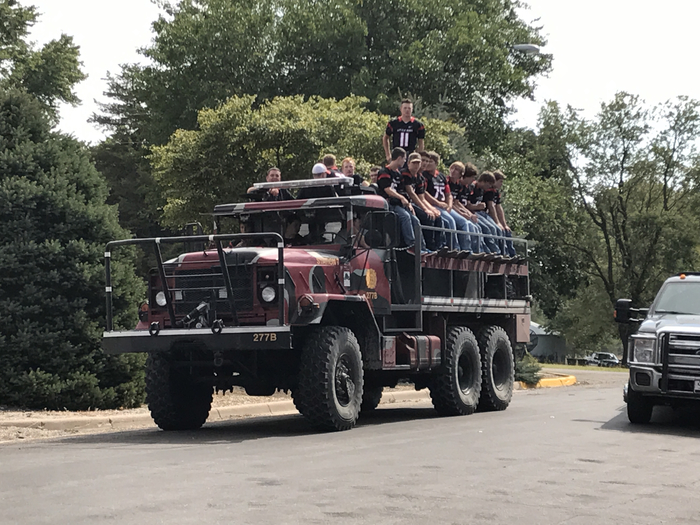 Get your own piece of Little River Football memorabilia at the homecoming game this Friday, September 15. Old school football jerseys will be available for purchase. Alumni, buy your old number, your sons old jersey or a relatives number as a keepsake. Jerseys will be only $15 each so get yours while they last.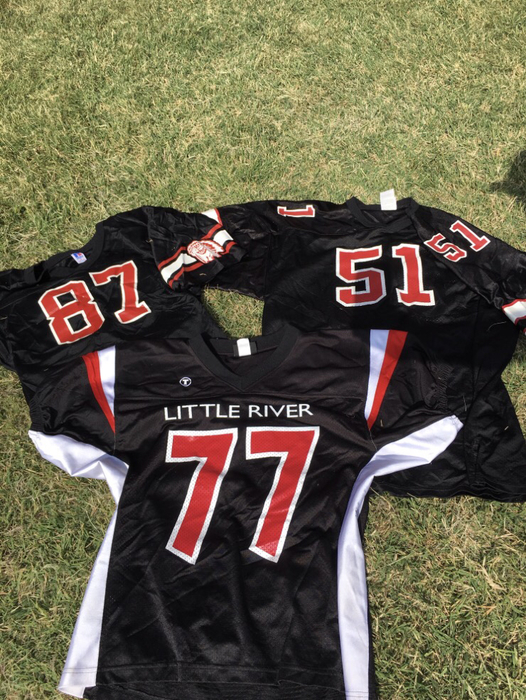 Throwback Day at Little River!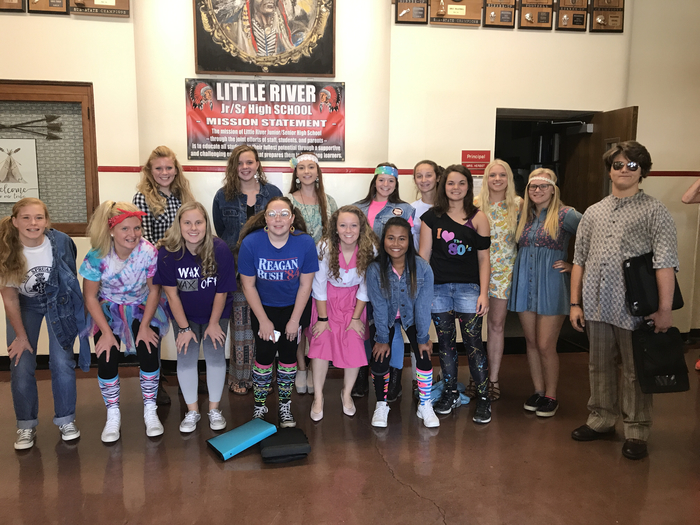 Good Luck to the Junior High Redskins vs. Wakefield today at home!!! 5:00pm - Volleyball, 6:00pm - Football. Community Bonfire to follow the junior high games in the south parking lot at the high school. Gooooo Redskins!!!!!

7th grade students play the "Smack Down" Game to learn parts of speech and grammar in Mrs. Hull's class. 😎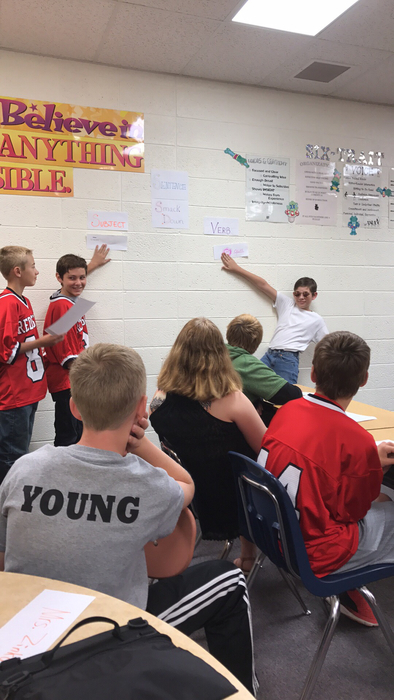 LRJSH Booster Club Meeting is tonight at MTC @ 7:00pm

LRHS Homecoming Court Practice - Hope we have a large crowd to cheer on the Redskins!! Remember, Community Bonfire Thursday following JH games in the south parking lot. Community Pep Rally is Friday @ 3:00 at the football field. LRLC Tailgate begins at 5:30pm. Crowning ceremony is Friday @ 6:40pm.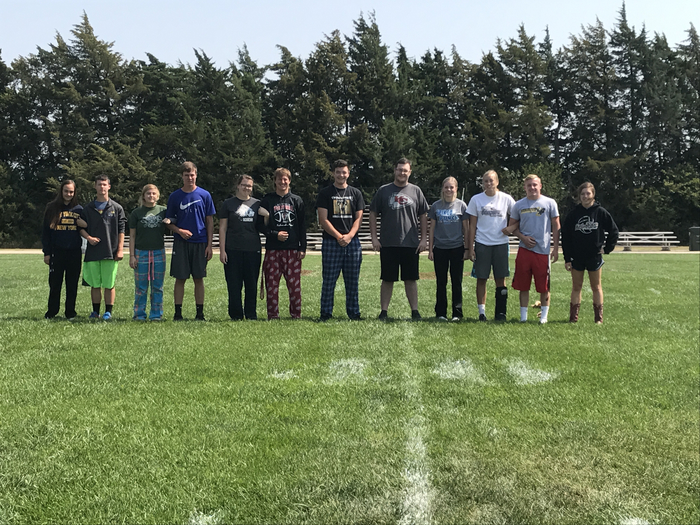 First Hunt - Little River HS Trap Team When September 30, 2017, 8am-noon Where McPherson Valley Uplands, 732 Limestone Rd, McPherson, KS 67460 Description This event is an introductory/training hunt for the members of the Little River High School Trap Team who have completed their Hunter Ed class. We will have shotgun instruction and controlled hunts for pheasants with experienced guides and hunting dogs. The event is designed to get novice hunters ready for the upcoming upland bird season. This event is being hosted by local sportsmens organiztions and Pass It On - Outdoor Mentors, Inc. Contact: Mike Christensen at 316-290-8883

Homecoming Pep Rally-Friday, September 15-LRHS Ball Complex. WES will depart at 2:20 p.m. PreK-6 students will sit together in the football stands. Please see note going home today for details.

YE Students take part in the Trading Game and discover the advantage of a free market economy.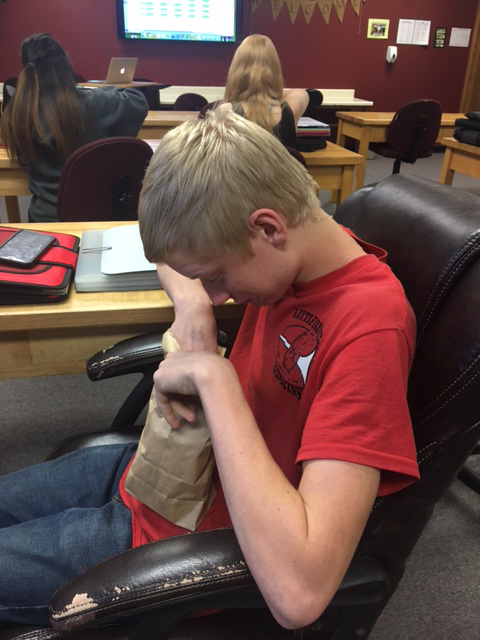 Little River Art, instructed by Mr. Lex Deal on display at the State Fair!! Lookin' Good!! 😎😎👍🏼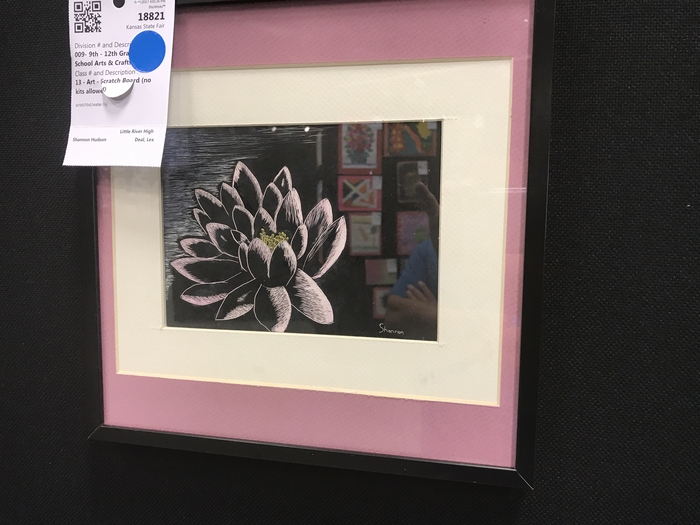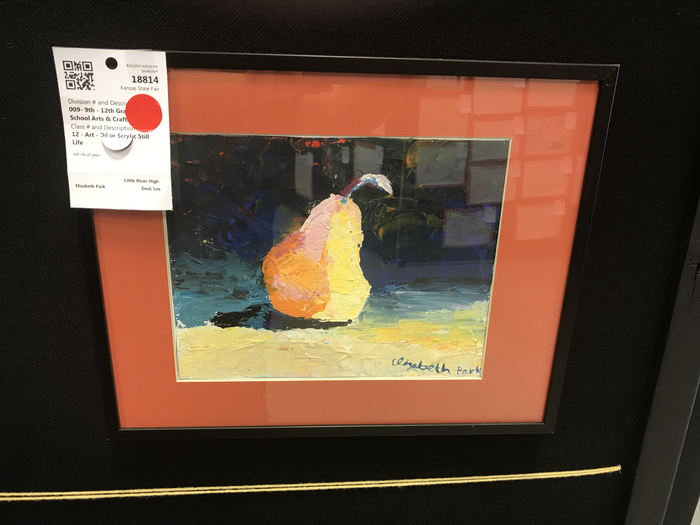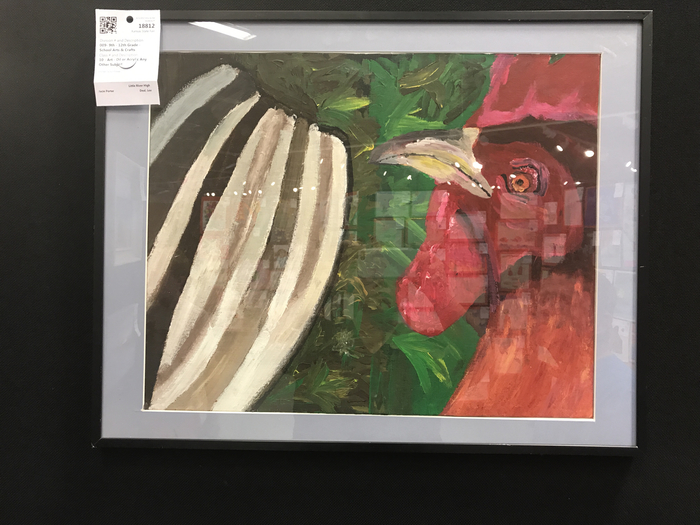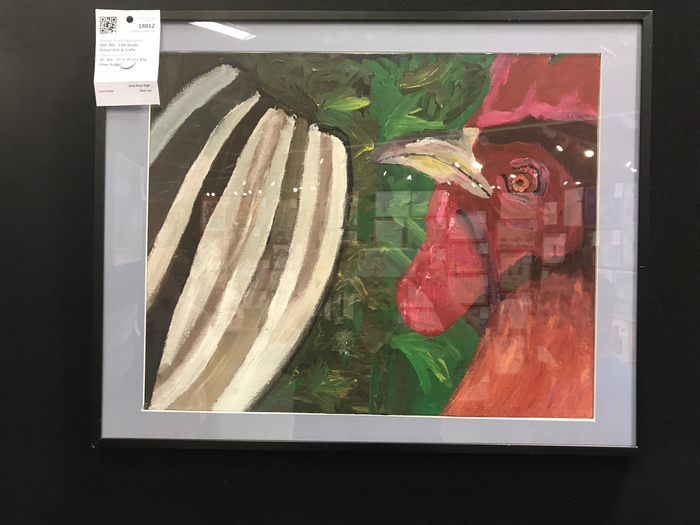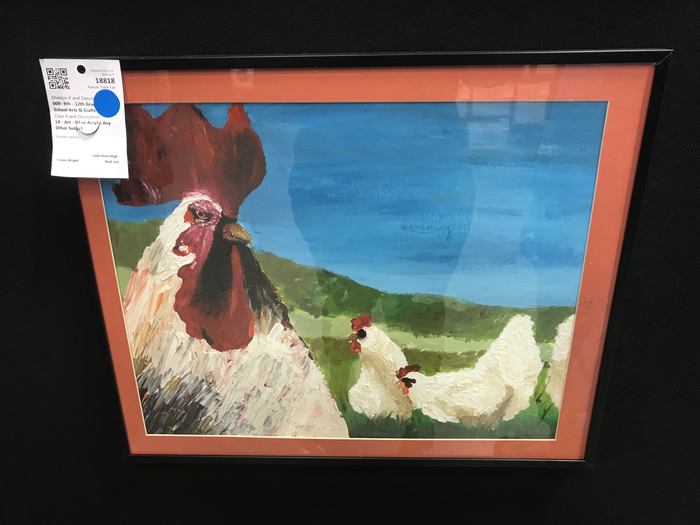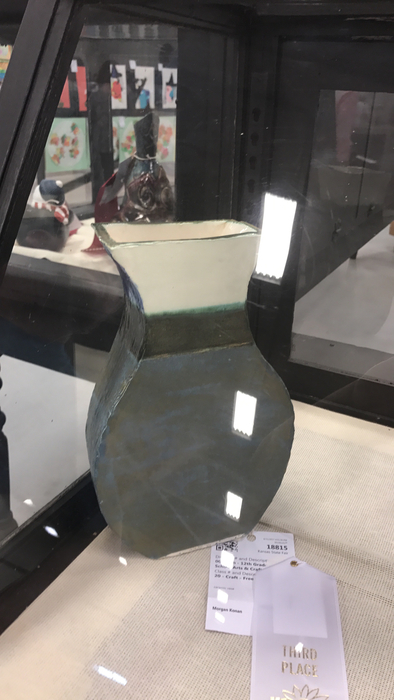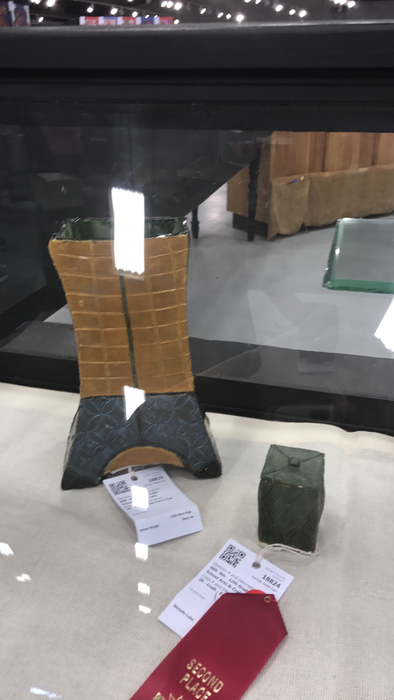 Way to get out and represent the Redskins!! Awesome job, JR/SR high school band and cheerleaders performing at the State Fair today!!! 🎺🎷🥁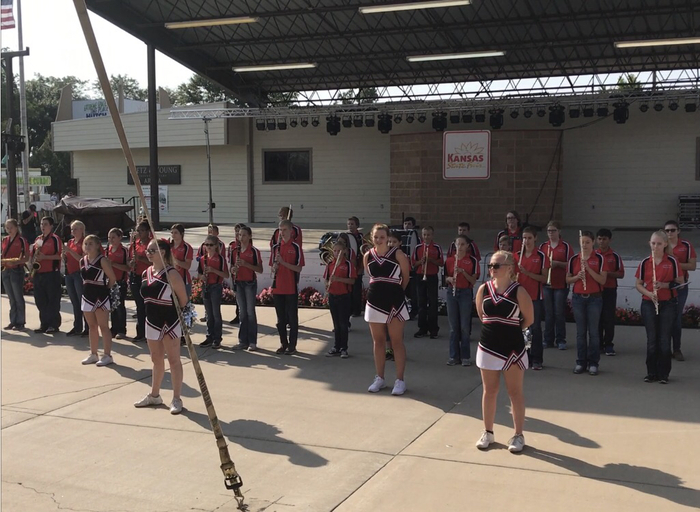 Redskin Varsity Volleyball went 1 / 2 today, beating Life Prep and playing tough vs. Herington and Marion. Our lady Redskins played aggressive!

Students enrolled in Human Growth and Development with Mrs. Rolfs observed young children as part of their learning about children unit.  In this unit students learn how children develop important skills, why observing children is important and the different methods when observing children. Thank you Mrs. Rolfs and Becky Sears at the Little River Learning Center for collaborating to give LRHS students real life experiences! 😎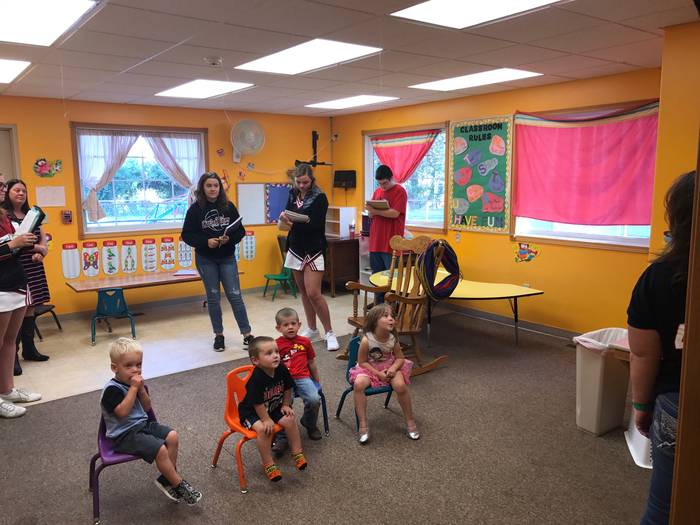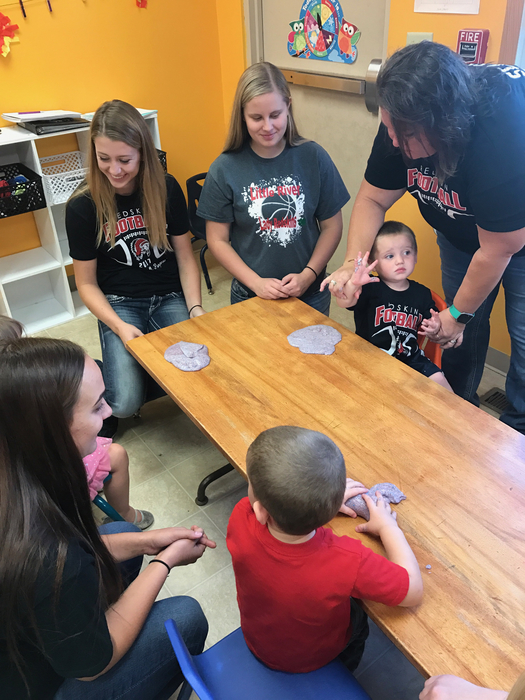 Date: September 8, 2017 To: Parents of Marquette Bus Students From: Brent Garrison, Superintendent RE: Bus Departure from Marquette (MORNING) Due to the need to arrive at school in time for all students to eat breakfast, both buses need to leave Marquette at 7:20 A.M. beginning Tuesday, September 12th. Thank you for your cooperation with this change.

Mrs. Hildebrand's English III class using cooperative learning and teamwork to learn root words with a quiz quiz trade activity. Great way to engage all students in learning!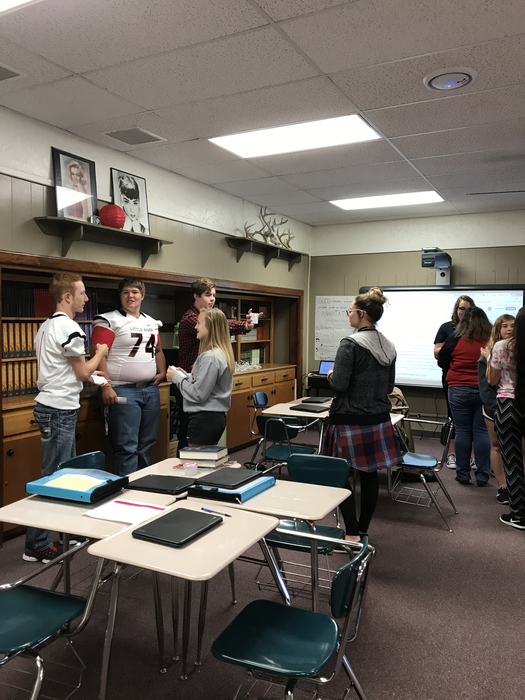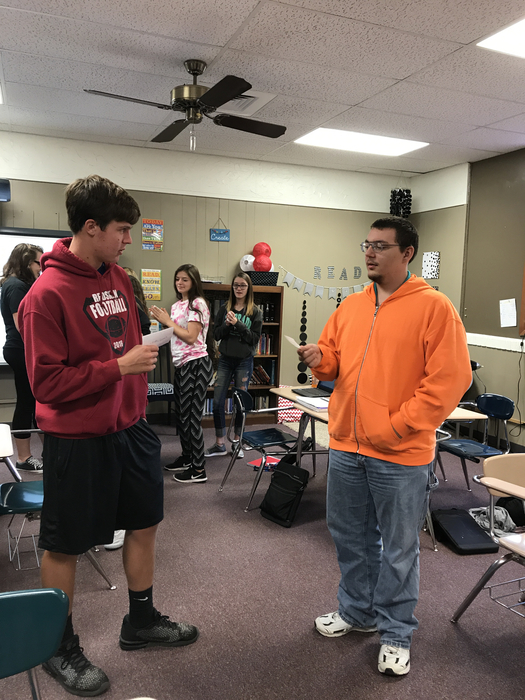 Little River Junior Senior High School Annual Athletic Passes for Fall and Spring Home games are available in the main office at LRJSH! High School Passes are $60.00 Junior High Passes are $25.00 Combo is $85.00

Great to see Mr. Paden, building principal, working with his students at Windom. Leading by example. #usd444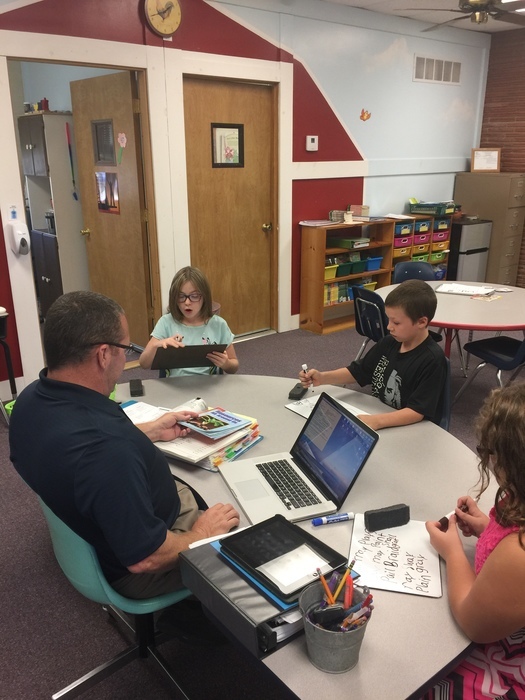 Good Luck to the Lady Redskins at Rural Vista tonight!!!

The Little River Marching Band performs on Monday, September 11th for the State Fair at 9:15am for the downtown march & 10:00am for the arena performance. LRJSH students will be including artwork for display as well. It is Dollar Day at the Fair with No School. Come observe our talent!